关于Mervyns
编辑:中国验厂网 来源:本站原创 日期: 2007-04-20 15:25:02
导读:中国验厂网提供关于Mervyns的英文资料参考
  Since 1949, Mervyns has delivered the right balance of style, quality, and value for families. We do this by focusing our merchandise so that it's just what you want in your closet and home, allowing you more time to get to what really matters to you: your family. Our goal has been and continues to be to satisfy our customers' expectations better than the competition by offering style, quality, excellent service, all at a good price.
  our heritage
  Our founder, Mervin Morris, knew he was on to something upon opening our first store in San Lorenzo, California in 1949. This little family store was an instant success and today has been attributed to inventing the mid-range department store. In fact, Mervin Morris had achieved a number of firsts. Mervyns was the first to offer customers revolving credit, advertise sales in the newspaper, and the first to focus on young families.
  our stores
  Mervyns now operates 189 stores in 10 states, providing a great mix of top national brands and exclusive house brands that our loyal customers have come to love. Mervyns stores have an average of 50,000 retail square feet, smaller than most other mid-tier retailers and easier to shop, and are located primarily in regional malls, community shopping centers, and freestanding sites. Find a store in your neighborhood.
  community relations
  mervyns in the community
  Due to Mervyns' strong neighborhood and family focus, community giving has been a cornerstone of the business since 1949. Read more about our community involvement
  mervyns in the community
  With a 56-year-old tradition of being a good neighbor, we continue to support a number of initiatives and encourage our associates to volunteer in the communities throughout our 10-state region. Our mission is to improve the lives of children and families, and we do that through the following:
  ChildSpreeSM
  Every year, each Mervyns store partners with nonprofit organizations, school partners and youth assistance programs to provide children with a $100 shopping allowance to purchase brand-new school clothes and shoes in our stores. Mervyns' associates are proud to volunteer at this traditional annual event, which has helped thousands of kids go back to school with new clothes, supplies and the confidence they need to succeed. Since 1992, ChildSpree has donated $18 million and served more than 180,000 children.
  Sprockets ? Dog Plush
  Making its debut at Mervyns in 2005, Sprockets Dog plush is the first of an on-going series of exclusive, cause-related product. One hundred percent of the net profits from sales of the plush will benefit Mervyns' ChildSpree by providing more shopping sprees to economically disadvantaged children.
  volunteerism
  Walking to raise awareness about breast cancer, collecting gifts for deserving families during the holidays, undertaking community beautification projects and delighting children as guest story time readers are just a few of the ways Mervyns' volunteers are making a difference within our communities. In addition, Mervyns' associates joined together to make an impact by raising more than $225,000 for the American Cancer Society's Making Strides Against Breast Cancer Walk and March of Dimes' WalkAmerica.
  Mervyns' volunteers are generous with their time and enjoy making a difference in their schools, libraries and communities. In addition, our associates also provided support to the tsunami and hurricane disaster relief efforts with financial contributions totaling nearly $300,000 when combined with company-matched donations and grants. Through Mervyns' Workplace Giving Campaign, associates have an opportunity to make personal donations to their selected nonprofit organization, such as the American Cancer Society, March of Dimes and United Way.
  Grants
  With the focus of helping students succeed in school, Mervyns gives a limited number of grants to schools and nonprofit organizations to support programs that supplement the classroom curriculum. Programs that we have funded in the past include music and art programs, homework centers, mentoring programs and summer reading programs. All charitable requests, donations or sponsorship requests should be sent to:
  Mervyns, Community Relations Department, 22301 Foothill Blvd., MS: 2000, Hayward, CA 94541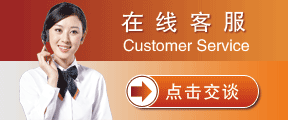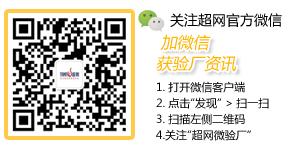 上海超网企业管理咨询有限公司
总部联系方式
电 话:021-51029391
电 话:400-680-0016
地 址:上海市嘉定区南翔镇银翔路655号
昆山分公司:18601606556---林经理
地 址:昆山市花桥国际商务区兆丰路18号亚太广场1号楼9楼
泉州分公司:0595-28069596---周经理
地 址:福建省泉州市温陵南路144号蟠龙大厦17D
宁波分公司:13615883698---周经理
山东分公司:18601606221---谢经理
温州办事处:18605772928----周经理
广东办事处:18601606206----周经理
企业邮箱:chaowang@tranwin.org